Taking on a Variety of Specialized Roles: What can you do with a Public Health Degree in Ohio?
Ohio's public health professionals take on a variety of specialized roles. In order to move into one's intended role, a person will need college education and real-world training. Many public health leaders have education at the master's or even doctoral level.
Future public health leaders may wish to familiarize themselves with the various organizations, coalitions, and initiatives located within the state. Among the key organizations are the Ohio Department of Health (ODH), the Governor's Office of Health Transformation, the state's Local Health Districts (LHDs), public health institutes, and schools. Current initiatives are cross-cutting; one priority is reducing the burden of chronic disease.
Select an Ohio Public Health Topic:
The Ohio Public Health System
The Ohio Department of Health is the main governmental entity charged with protecting and promoting health. Divisions include Family and Community Health Services, Prevention and Health Promotion, and Quality Assurance. Offices include Local Health Department Support and Performance Improvement.
<!- mfunc feat_school ->
Featured Programs:
Sponsored School(s)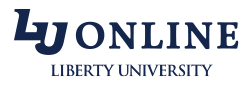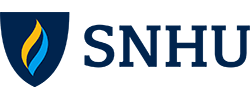 <!- /mfunc feat_school ->
The Department of Public Health is accredited by the Public Health Accreditation Board. Fully 14 of Ohio's local health districts and departments hold PHAB accreditation.
The Ohio Department of Health completed a State Health Assessment (SHA) and State Health Improvement Plan (SHIP) to achieve its accreditation. SHA and SHIP creation is an ongoing process. The Health Policy Institute of Ohio reported in 2016 that Ohio was at work creating the next set of guiding documents.
Among the current initiatives of the Governor's Office of Health Transformation are Medicaid modernization and streamlining of health and human services.
The Role of Public Health in Disease Prevention
Ohio's Plan to Prevent and Reduce Chronic Disease: 2014-2018 is another key document. It incorporates some health indicators from the national Healthy People 2020 initiative.
The preparers estimate that if one factors in lost productivity as well as direct healthcare costs, chronic illness and associated risk factors cost the state 50 billion a year – and that if trends don't change, the economic burden could triple. Everything from education to neighborhood safety plays a part. Many organizations need to get involved to help the population live productive lives — and to keep healthcare costs in check.
Tobacco exposure is one consideration. Food is another. Many Ohioans don't have easy access to grocery stores, and relying too heavily on convenience stores can contribute to eating a less healthful diet. The 'Good Food Here' program aims to support convenience stores and corner stores in making healthy food – including fresh fruits and vegetables, whole grains, and low-sodium snacks – readily available. 'Seed to Salad' supports salad bars in schools.
Healthcare systems also have a role in the chronic disease management plan. Early detection and management are both key. Strategies include ensuring that people have recommended screenings and partnering with state public health to offer effective self-management education.
The Network of Care website includes information about Ohio health assessments and improvement plans (http://www.healthtransformation.ohio.gov/CurrentInitiatives.aspx).
The Healthy Ohio website showcases 2015 to 2019 projects (http://www.healthy.ohio.gov/healthylife/createcomm/CHCMAP.aspx).
Ohio Public Health Institutes
Ohio has multiple public health institutes. The Health Policy Institute of Ohio is involved in SHA/ SHIP creation as well as in many other initiatives. Among the recent publications are "Guide to Evidence-Based Prevention" and "Glide Path Framework for Connecting Primary Care with Upstream Population Health". During the 2016 election season, the organization published an analysis of potential impacts of changes to the Affordable Care Act under the two major party nominees.
The Ohio Public Health Partnership is a provisional member of the National Network of Public Health Institutes. The 21st Century Project is a current area of focus; the goal is to ensure foundational services for all, regardless of their geographic location. Ohio is one of three states that has received funding from the Public Health National Center for Innovations (PHNCI) to test innovative strategies.
Becoming a Public Health Professional
A future public health professional can begin by learning about public health disciplines. The Ohio Department of Health has a public health job shadowing program. A number of resources are available on the ODH website.
Public health programs should develop core competencies as defined by industry leaders such as the Public Health Foundation (http://www.phf.org/resourcestools/pages/core_public_health_competencies.aspx).
A student who enrolls in an accredited program can expect coursework in multiple practice areas from biostatistics to management and policy. The program may be generalist or may offer a concentration. There are many in-state options, including clinical translational science, health services management, biomedical informatics, and health promotion and education.
While public health disciplines have traditionally been studied at the graduate level, there are a number of bachelor's level programs. A person who is interested in a public health discipline that draws heavily from the hard sciences (for example, environmental science) will do well to select a science program at the undergraduate level. Professionals are sometimes hired in entry level positions on the basis of degrees in fields like biological sciences. Some MPH programs favor candidates with strong scientific backgrounds. Other programs favor those with experience in human services or policy.
Summit County has provided examples of public health positions that they have hired for in the past and the educational expectations for each (http://scphoh.org/PAGES/Careers.html): An epidemiologist must have at least a bachelor's degree. The preference is for a master's degree and a program of study that includes substantial coursework in epidemiology; the degree may be MPH, MS, or MSN. A sanitarian must have a bachelor's degree with 30 semester hours of science coursework. The expectation for a public health educator is a bachelor's degree in health education. Public health advisor and division director are considered administrative positions. Most administrative positions go to individuals with education at the graduate level.
Different municipalities (and different private sector employers) will have different minimum requirements. A candidate with considerable experience and a proven track record may be hired into an administrative position with less formal education than would be expected of a new graduate. However, many public health units have, at their helm, individuals who boast both advanced degrees and strong track records. Joint degrees are not uncommon.
Registration Requirement for Sanitarian
According to Ohio code, sanitarians are professionals who practice environmental public health. Responsibilities can include consultation, inspection, and evaluation. Sanitarians are registered by the Board of Sanitarian Registration.
Additional Resources
The Ohio Public Health Association is an additional professional resource (http://ohiopha.org/).