Public Health in North Dakota: Degree programs designed to prepare the next generation of public health leaders
North Dakota has a public health system that is designed to suit its geography and unique needs. The state also boasts public health educational programs designed to prepare the next generation of public health leaders. A person can both serve in North Dakota and train in North Dakota. He or she can opt for a program that is tailored toward local needs — or international ones.
Select a North Dakota Public Health Topic:
North Dakota Public Health Infrastructure
The North Dakota Department of Health includes the Community Health Section, Emergency Preparedness Section, Medical Services Section, Health Resources Section, Environmental Health Section, and Administrative Section as well as the Office of State Health Officer. Each section includes multiple divisions. The Community Health Section, for example, is comprised of Cancer Prevention and Control, Children's Special Health Services, Chronic Disease, Family Health, Injury Prevention and Control, and Nutrition and Physical Activity.
The North Dakota DOH has approximately 300 employees.
<!- mfunc feat_school ->
Featured Programs:
Sponsored School(s)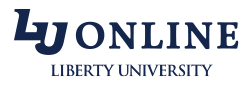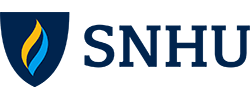 <!- /mfunc feat_school ->
High level DOH administrators have varied backgrounds (http://www.ndhealth.gov/DoH/Overview/#Deputy State Health Officer). Some have been building their resumes since the 70's or 80's. The list includes several with advanced degrees in nursing or degrees in nursing and advanced degrees in other fields. The State Health Officer holds both an M.D. and a Master of Public Health and Tropical Medicine (MPHTM). The state epidemiologist holds both a Master of Public Health and a PhD.
North Dakota has 28 Local Health Units. Some represent multiple counties.
North Dakota Health Initiatives and Coalitions
Public health involves far more than just government workers. 'Healthy North Dakota' formed in the early part of the millennium. One area of focus, determined by a 2001 survey, has been worksite wellness. The Dakota Medical Foundation and Blue Cross Blue Shield of North Dakota provided funding; Blue Cross Blue Shield created a full-time position supporting businesses. The initiative grew to include more than 150 agencies. The initiative has a Statewide and Vision Strategy (SVG) Coordinating Committee comprised of leaders from the public and private sectors.
North Dakota has undertaken significant assessment and planning projects in recent years. Among the projects was development of a state health improvement plan.
The North Dakota State Health Improvement Plan includes background about North Dakota health challenges. Most of North Dakota's counties are so rural that they are classified as frontier. 90% of the population self-identifies as white; the next largest group is Native American. North Dakota has 10 counties ranked among the least healthy according to County Health Rankings. Some are on reservation lands; others are rural or frontier.
One of the themes that emerged was emergency medical services in rural areas. Health prevention services was another significant theme. The population as a whole has significant risk factors. More than 20% of the adult population currently smokes. More than 85% consume fewer than the recommended five servings a day of fruits and vegetables. Obesity rates are high.
The Cancer Coalition is another major actor, with representatives from many types of organization: public health units, hospitals and clinics, research institutions and even schools. The Cancer Coalition created a Cancer Control Plan, in effect from 2011 – 2016. Prevention and coordinated early detection efforts are among the goals. Grants have been made to various stakeholder groups who can contribute to the plan.
Cultural relevance is among many considerations. The North Dakota Public Health Association has reported on adaptation and use of the Circle of Life curriculum developed by the American Cancer Society (https://ndpha.org/Fargo-Moorhead-AI-Survey-Results)
In 2014, the Department of Health released a state health assessment, funded in part by the North Dakota Community Transformation Grant. The team reported on state programs as well as state challenges, noting that one asset was a diabetes prevention and control program funded by the Centers for Disease Control and Prevention (CDC).
Public Health Degree Programs
North Dakota boasts several public health programs that are accredited by the Council on Education for Public Health. Areas of emphasis include health analytics and health management and policy, among others.
There is a geographic/ local element to some degree programs. For example, North Dakota State University has an MPH program specifically focused on American Indian populations. Other schools are known for different things — for example, global public health. Many programs around the nation are available online.
Public Health Employment
Employers include nonprofits, governmental agencies, and health systems. The following are examples of recent North Dakota career postings:
Infection Control Assessment Program (ICAP) Coordinator for the North Dakota Department of Health
Regional CEO for the American Red Cross
Epidemiologist II for the North Dakota Department of Health
SNAP Outreach Coordinator for the Great Plains Food Bank
Health Education Director for the Standing Rock Sioux Tribe
Additional Resources
The North Dakota Public Health Association is an additional professional resource (https://ndpha.org). NDPHA has a Student Section. Other Sections are based on areas of public health practice. Included are the following:
Emergency Preparedness & Environmental Health
Health Policy, Planning & Administration
Nutrition
Nursing
Tobacco Prevention & Control
American Indian Public Health
The North Dakota Department of Health has provided a list of state contacts and local contacts as well as links to other sites of interest, including federal agencies (http://www.ndhealth.gov/DoH/Overview/#Local Public Health Units).