What to Know About Public Health in North Carolina: Including the Public Health Schools in North Carolina
The North Carolina Division of Public Health asks people to sign its Resolution for a Healthier North Carolina. Becoming one of the nation's healthiest states, the agency notes, will require the work of many: policy makers, insurance carriers, community leaders, and even individuals.
Public health is indeed many people. Some have a high level of expertise and education, plus training in public health. They often become leaders and coalition builders. They may take on other specialized roles such as studying risk factors for disease, analyzing data, designing research studies, or developing health promotion materials.
Select a North Carolina Public Health Topic:
North Carolina Public Health Infrastructure
The Division of Public Health is the primary agency responsible for public health in North Dakota; the Division of Public Health is a part of the Department of Health and Human Services.
<!- mfunc feat_school ->
Featured Programs:
Sponsored School(s)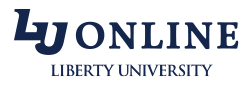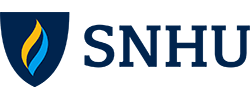 <!- /mfunc feat_school ->
The Division of Public Health includes the following:
Chronic Disease and Injury Section
Environmental Health Section
Oral Health Section
Epidemiology Section
Women's and Children's Health Section
State Center for Health Statistics
State Laboratory of Public Health
Vital Records
Minority Health Advisory Council
The Oral Health Section notes that North Carolina has the nation's oldest public health dental program.
North Carolina Public Health Initiatives
Like many states, North Carolina participates in the Healthy People 2020 initiative. Participation is not new; North Carolina has been setting ten-year objectives since 1990. Healthy North Carolina 2020, "A Better State of Health" sets 40 objectives in 13 areas. The team selected evidence-based strategies when possible. If these had not yet been developed, 'promising practices' might be utilized.
The Division of Public Health publishes annual updates (http://www.publichealth.nc.gov/hnc2020/). The currently posted data shows that some objectives have already been met. The DPH met or exceeded all three environmental health objectives. For example, 100% of air monitor sites met the current ozone standards during the most recent reporting period. However, some objectives were far from achieved. The percentage of adults with diabetes increased slightly between 2009 and 2014.
In 2016, North Carolina completed a statewide health assessment. The team amassed a wide array of information about the state population including infant mortality, unintentional poisonings, disease rates, and modifiable risk factors.
Five areas emerged as priority:
Obesity/ nutrition/ physical activity
Tobacco usage
Unintended pregnancy
Perinatal health/ infant mortality
Access to physical, mental, and oral healthcare
The intent is to create a State Health Improvement Plan (SHIP) after soliciting feedback from the public.
Additional Public Health Organizations
Governmental agencies often partner with, or solicit assistance from, third party organizations such as public health institutes.
Population Health Improvement Partners has had a role in the Healthy North Carolina 2020 initiative. The organization has expertise in capacity building, economic impact assessments, and large scale improvement coalitions. A number of staff members have higher degrees such as Master of Science, Master of Public Health, or Master of Public Administration.
The North Carolina Institute for Health is a member of the National Network of Public Health Institutes (https://nnphi.org/member/north-carolina-institute-for-public-health/?parent_id=60). Among the competencies are convening/ partnering, population-based programs, and research and evaluation.
Public Health Education in North Carolina
There are multiple accredited public health programs in North Carolina. Students have the option of earning a Bachelor of Science in Public Health, Master of Public Health or even a PhD. Joint degree options include MSPH-MSW and MSPH-MBA, among others. Students should be prepared for a highly selective admission process.
Master's students may choose a concentration such as biostatistics, nutrition, maternal and child health, health policy and management, or environmental sciences and engineering. Master's programs include a practicum experience. This is a standard expectation nationwide, though the experience — both the duties and the manner of selection — vary.
The North Carolina Public Health Association, North Carolina Division of Public Health, North Carolina Institute for Public Health, and North Carolina Association of Local Health Directors, together with two North Carolina schools, have developed a pilot process to streamline the practicum/ internship placement process. Local health departments and DPH sections have been invited to post practicum and internship opportunities on the North Carolina Association of Public Health website. One posted in 2016 was for the Rowan County Department of Health.
The North Carolina Public Health Association has its own internship program. Prospective interns are asked to note their area of interest, which may be environmental health, health behavior and health education, health policy and administration, or 'other'.
Population Health Partners sponsors the Cappie L. Stanley Population Health Improvement Internship, and notes a possibility of continuance beyond the initial internship period.
Public Health Careers
Education and successful work experience can bring a meaningful career within reach. The following are examples of positions posted in fall of 2016.
Project Manager for the University of North Carolina: The position involved leading an HPV vaccination education effort. A candidate would need education at the master's level; the field might be public health or a field related to public health.
Behavioral Health Program Manager for the North Carolina Department of Health and Human Services: A person could qualify with a degree at the bachelor's or master's level. The amount, and type, of experience was based on degree. Project Management Professional (PMP) certification was noted as desirable.
Health Educator for the Forsyth County Department of Public Health: The focus was maternal and child health, the ultimate goal to reduce infant mortality. The position was noted as bachelor's level; the preferred major, health education. Other majors could be accepted when combined with experience.
Assistant Director of Wellbeing, Health Promotion for Wake Forest: The candidate was to have a master's degree in a field such as public health or health promotion. The following certifications were valued: Certified Health Education Specialist (CHES) and Certified in Public Health (CPH).
Additional Resources
The North Carolina Public Health Association is the state affiliate of the American Public Health Association (https://ncpha.memberclicks.net).