New York Master's in Public Health: What can you do with that MPH in NYS?
In recent years, New York has created several initiatives aimed at improving health delivery systems and transforming health at the population level. There is a lot going on, and the state needs many professionals onboard.
Health initiatives involve many people, including those who don't count public health among their job duties. However, public health professionals have key roles coordinating between organizations and assuring that their own organization – which may be an agency, health system, or corporation — does its part.
Public health professionals have specialized roles such as policy analyst, health researcher, health educator, program or grant administrator, and epidemiologist.
Select a New York Public Health Topic:
<!- mfunc feat_school ->
Featured Programs:
Sponsored School(s)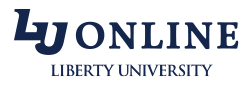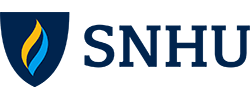 <!- /mfunc feat_school ->
Public Health in New York
The New York State Department of Health is the primary agency responsible for promoting and protecting health. Many duties are carried out under the banner of the Department of Health, from delivering emergency medical services to preventing lead exposure to providing resources for individuals who have, or are at risk from, diabetes.
The New York Department of Health was accredited by the Public Health Accreditation Board (PHAB) after an extensive assessment process.
Recent state health initiatives include the New York Prevention Agenda 2013 to 2018, the New York State Health Innovation Plan (SHIP), and the Population Health Improvement Plan.
The New York Prevention Agenda 2013 to 2018 addresses the following:
Preventing chronic disease
Preventing infectious disease
Promoting a safe healthy environment
Promoting healthy women, infants, and children
Preventing substance abuse and promoting mental health
Each of these consists of several focus areas – and a wealth of recommendations.
The state made revisions to the evidence-based practice recommendations in 2015. The document includes recommended interventions, process measures, and resources.
Among the mental health goals is reducing and addressing childhood adverse events. The Plan provides many research-based intervention recommendations for local implementation, among them the following:
Developing capacity to provide respite care for individuals who are caring for children with mental illness
Supporting "warm and firm" parent training programs
Advocating for paid leave time for new parents
Incorporating mental health screening in Child Protective Services investigations
Supporting wellness-focused "gatekeeper training" for those who work with youth
Utilizing DSRIP Program and Performing Provider Systems to provide better coordination between mental health providers and other providers
Implementing later school start times for adolescents
Professionals who are involved in public health at the local level can click on their county for resources (http://www.health.ny.gov/prevention/prevention_agenda/2013-2017/implementation/chip_csp/index.htm).
The Population Health Improvement Plan harnesses the power of local organizations in supporting the Prevention Agenda 2013-2018 and the State Health Innovation Plan. The state is divided into 11 regions, each of which has a lead organization. Lead organizations have a range of responsibilities, including convening stakeholders, providing a forum to share best practices, and collecting, analyzing, and reporting data.
The Healthy Capital District Initiative is the lead organization for the Capital Region, which includes Albany, Columbia, Greene, Rensselaer, Saratoga, and Schenectady Counties. It has an 18 year history and has worked on a number of other initiatives.
The Fund for Public Health in New York is the lead organization for New York City, including the Bronx, Kings, New York, Richmond, and Queens. The Fund for Public Health in New York is also an affiliate member of the National Network of Health Institutes.
Public Health Careers
Public health institutes, foundations, and initiatives are among those doing the hiring. The Healthy Capital District Initiative, for example, recently posted two different Public Health Planner positions.
The Adirondack Health Institute, another lead organization, recently posted for a Population Health Improvement Program Data Analyst; the organization also posted another Data Analyst position, two Provider Engagement Manager positions, and a Telemedicine Project Coordinator positions.
Many public health professionals work for governmental agencies. State employment opportunities are listed on website of the Department of Health (https://www.health.ny.gov/employment). The following are recent examples:
Research Scientist 1 (Epidemiology):
The preference is for candidates with master's degrees in epidemiology or other public health disciplines.
Community Health Program Manager 3: Here, the preference is for graduate degrees in epidemiology or public health and a history of progressively responsible experience that involved similar types of skill.
The following are examples of other recent job postings:
Infection Preventionist for a health system
Immigration Health Outreach Coordinator for a health center network
Program Coordinator/Research and Data Analytics for an organization working on HIV prevention
Health Literacy Coordinator for a community healthcare network
Health Promotion Specialist for a university
Immunization Improvement Specialist for a grant-funded university project
Public Health Education in NYS
New York students have many public and private school options. A majority of programs are at the graduate level, though there are also undergraduate options. Accredited programs provide a foundation in core concepts such as biostatistics and epidemiology and in applying knowledge of social and behavioral sciences.
A school may have a reputation for research or policy development in particular areas of public health. Students sometimes select programs based on distinguished faculty or special programs (e.g. international ones)
Many schools offer a choice of concentrations. The following are among the options:
Public Health Nutrition
Community Nutrition Education
Geographic Information Science
Community and International Health
A student who selects a concentration in public health nutrition may have the option of also meeting requirements for Registered Dietitian. However, this will not necessarily be a required part of the program.
State organizations also hire clinicians in roles such as Public Health Program Nurse. A Public Health Nurse will not necessarily have a traditional public health education. However, the agency may seek master's level nurses.
Many professionals do pursue dual degrees in clinical fields and public health. The state boasts MPH-MS, MPH-MD, and MPH-DDS degree programs.
Additional Resources
There are Local Health Districts (LHDs) in counties throughout New York. The DOH homepage includes links to LHDs (http://www.health.ny.gov/).
The New York State Public Health Association (http://nyspha.roundtablelive.org) is a state affiliate of The American Public Health Association. NYHSA has a nearly 100 year history.