Public Health Success in New Mexico: A Master's in Public Health in New Mexico can Get You Started
New Mexico public health professionals work to identify the risk factors for disease and promote health. Whereas clinical practitioners treat individual patients, public health professionals 'treat' personal behaviors, policies, and even the environment. Specialized roles include epidemiologist, analyst, and health educator.
Select a New Mexico Public Health Topic:
New Mexico Public Health Infrastructure
The New Mexico Department of Health self-describes as a centralized public health agency (https://nmhealth.org/about/asd/opa/pip).
The DOH has a public health division. The Family Health Bureau, Chronic Disease Prevention and Control Bureau, and Infectious Disease Prevention and Control Bureau are among the major units. Other divisions, for example, Epidemiology and Response, may also be of interest to future public health professionals. Epidemiologists study the causes of disease in its broadest sense; they are concerned with far more than Zika and infectious disease, though these do fall under the banner of epidemiology.
<!- mfunc feat_school ->
Featured Programs:
Sponsored School(s)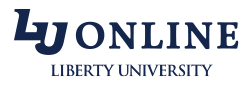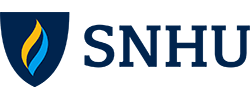 <!- /mfunc feat_school ->
The DOH is comprised of many programs. The Family Health Bureau, for example, includes the Maternal Health Program, Farmers' Market Nutrition Program, Teen Pregnancy Prevention Program, and WIC, among others.
The New Mexico Department of Health is nationally accredited at the state level by the Public Health Accreditation Board.
A New Mexico Public Health Success Story
Public health often means working across agency lines. New Mexico's successes in reducing alcohol-impaired driving (as well as binge drinking) have caught the attention of both the national Healthy People 2020 initiative and the Centers for Disease Control (CDC).
A key step was making changes to state liquor regulations. Businesses could now lose their licenses for fewer violations. Police also became stricter about enforcing over-service violations (continuing to serve people who were intoxicated, as measured by blood alcohol levels). The state implemented periods of increased law enforcement with 'drinking under the influence' checkpoints. A media campaign was launched, letting the public know.
The combined efforts of multiple agencies resulted in a reduction in binge drinking intensity, in driving afterward, and, most importantly, in alcohol-related fatalities.
The story was featured on the Healthy People 2020 website in 2013 (https://www.healthypeople.gov/2020/healthy-people-in-action/story/reducing-binge-drinking-new-mexicos-driving-while-intoxicated). Healthy People 2020 notes that New Mexico's alcohol epidemiologist was featured in the Public Health Grand Round series. Public Health Grand Rounds is a webcast that allows public health professionals (and other interested individuals) to see what's happening at the cutting edge (http://www.cdc.gov/cdcgrandrounds/faq.htm).
Preparing for a Public Health Career
A future public health professional can plan to study at at least the bachelor's level, and very likely at the graduate level. The student can, however, begin to explore the profession much sooner.
Students at a number of New Mexico high schools have the opportunity to participate in HOSA, an association for future health professionals. There is a Public Health competition and an Epidemiology competition. The following may also be of interest:
Public Service Announcement
Prepared Public Speaking
Health Care Issues
Health Education
Transcultural Health Exam
HOSA provides public service opportunities. The Americorps program, meanwhile, provides more extended public service opportunities for high school graduates. New Mexico has a volunteer site, which provides information about multiple programs, including Americorps (http://www.newmexserve.org).
Many public health schools use a centralized application process, SOPHAS. Some accept applications directly. Students who don't want to relocate can pursue public health degree programs online or through state schools. New Mexico schools offer concentrations such as community health, epidemiology, and health administration and policy. There are also joint degree options.
Students attending accredited master's programs can expect to have a fieldwork requirement. Schools may have a number of institutions that they partner with; they may also be a source of information about competitive national programs.
Students can find many opportunities to involve themselves in the profession. New Mexico University reported in late 2016 that two of their students had been honored at the Southwest Institute of Health Disparities Research for a poster about tailoring a particular program to meet the needs of Hispanic mothers with cancer who were living in the Border Region.
Public Health Careers in New Mexico
Public health professionals may be employed in the public or private sector. State job descriptions can be found on the New Mexico State Personnel Office website. The Personnel Office describes both minimum standards and recommended "full performance standards".
The minimum standard for health educator is four years of combined education and experience. The recommendation is a bachelor's degree in public health or health education and two years of health-related experience. At the health educator supervisor level, the minimum requirement is six years of combined education and experience.
'Epidemiologist' is a class title with three levels. The minimum standard for Epidemiologist-Basic is a bachelor's degree, which may be in public health or a science or social science field. The recommendation is a bachelor's degree in epidemiology, public health, statistics, or social sciences, along with three years of public health experience; the experience should include data analysis/ linking methodology. The minimum requirement at the Epidemiologist-Operational level is a master's degree; the same fields are accepted. At the Advanced level, a person must have both a graduate degree and experience.
The State Personnel Office recently advertised for an Injury Epidemiologist-Operational; the minimum requirement was set at a master's and a year of experience.
The following are examples of recent job postings, some outside the governmental arena:
Program Coordinator for the Center on Alcoholism, Substance Abuse, and Addictions at the University of New Mexico
Performance Outcomes Coordinator for the State, focusing on emergency preparedness
Chief Health Officer for Albuquerque Health Care for the Homeless
Program Director for the Southern Area Health Education Center
Epidemiologist for Quintiles
Additional Resources
The New Mexico Public Health Association is an additional professional resource (http://www.nmpha.org/). The stated priorities include universal healthcare access, environmental health and justice, and social determinants of health. The NMPHA has provided a toolkit for those working toward "health in all policies". The organizations holds an annual conference.