Public Health in New Hampshire: Finding a path to Public Health in New Hampshire
New Hampshire is working on its 2020 health goals. A key strategy is bringing together diverse groups of professionals who share common visions. Leaders come from the public and private sectors.
A future public health professional can expect to pursue a degree at at least the bachelor's level. A graduate degree is a plus – for competing for positions and for making an impact.
Select a New Hampshire Public Health Topic:
New Hampshire Public Health Infrastructure
The Division of Public Health Services (DPHS), a part of the New Hampshire Department of Health and Human Services, has primary responsibility for New Hampshire public health.
<!- mfunc feat_school ->
Featured Programs:
Sponsored School(s)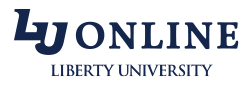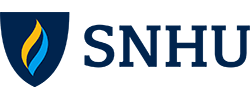 <!- /mfunc feat_school ->
Within DPHS, there are many smaller units. The following are among those that may be of interest to nonclinical public service professionals:
Chronic Disease Prevention and Screening Section
Health Statistics and Data Management
Healthy Homes and Lead Poisoning Prevention Program
Improving the Public's Health in New Hampshire
Nutrition and Physical Activity
Suicide Prevention Council
Tobacco Prevention & Cessation Program
Other divisions located within the Department of Health and Human Services may also be of interest to public health professionals; an example is the Division of Community Based Care Services.
Some public health services are delivered at the local level. A task force was convened to improve public health infrastructure and assure effective service delivery throughout New Hampshire (http://www.dhhs.nh.gov/dphs/iphnh/regionalization/index.htm).
New Hampshire Health Goals
The Division of Public Health Services utilizes an advisory council, the Public Health Improvement Services Council (PHISC). The DPHS and PHISC put together a framework for population level health improvement, the New Hampshire State Health Improvement Plan (NH SHIP) 2013 – 2020, with input from other stakeholders. They set objectives for ten priority health issues:
Asthma
Cancer prevention
Drug and alcohol misuse
Emergency preparedness
Healthy babies and mothers
Heart disease and stroke
Infectious disease
Injury prevention
Obesity/ diabetes
Tobacco
A number of health issues are covered under these ten priority areas. Healthy mother and babies, for example, includes autism and oral health as well as pre-term births. Hospital-associated infections are included under infectious disease.
Many NH SHIP target correspond with national Healthy People 2020 targets. There is a difference in baseline data and in specific objectives set.
There are many partnering organizations working toward SHIP objectives. The following are among the agencies and organizations listed as diabetes partners:
Community Health Access Network
Granite State Diabetes Educators
Minority Health Coalition
New Hampshire Area Health Education Centers
The following are among the organizations listed as partners in meeting children's oral health needs:
Healthy New Hampshire Foundation
New Hampshire Medicaid
New Hampshire Oral Health Coalition
Northeast Delta Dental Foundation
WIC programs
In a sense, the SHIP document is a portrait of organizations working across sectors to promote health objectives.
New Hampshire Community Health Institute
It has been more than 20 years since the Robert Wood Johnson Foundation provided funding to establish the New Hampshire Community Health Institute (NHCHI). The NHCHI is a National Network of Public Health Institutes (https://nnphi.org/member/new-hampshire-community-health-institute/?parent_id=60). The organization now receives funding from multiple sources. Operating with a staff of 35, it provides expertise to governmental agencies and community organizations. For example, the NHCHI partners with the Division of Public Health Services and a number of other organizations to assist businesses in implementing worksite wellness recommendations (https://nnphi.org/resource/new-hampshire-promotes-worksite-health-using-the-guide-to-community-preventive-services). The Community Health Institute is also acknowledged in the state SHIP plan.
Public Health Degree Options
New Hampshire has several accredited public health graduate programs; they are primarily generalist or joint degree. A student can tailor a generalist program through electives, field experiences, and, in some cases, through his or her culminating experience.
Students who are interested in particular sub-disciplines may wish to conduct a regional or national search; many programs are available online. Whatever the concentration, a public health degree should include coursework in all core public health areas, including epidemiology and environment health. (A program in a related field may overlap with public health, but will have its own set of core concepts.
Many, but not all, public health degree programs utilize the Schools of Public Health Application Service (SOPHAS) centralized system.
Professionals who are working in the field sometimes opt for certificate programs.
Public Health Career Opportunities in New Hampshire
A late 2016 job search reveals a number of positions for degreed public health professionals with varying levels of experience:
Program Coordinator for the City of Nashua: This position involves coordinating grants and contracts and assessment, accreditation, and planning activities. The hiring agency stated a preference for master's level candidates, but could consider those with bachelor's degrees in public health, health education, or community health.
The City of Nashua also posted a program assistant position that involved administering grants and supporting initiatives to build capacity. Here the agency sought three years of experience and a bachelor's in a relevant field such as public health or business.
Program Manager, Mission Delivery for the American Cancer Society: The organization sought a professional who could carry out many duties, including providing expert consultation, monitoring customer evaluations, and leveraging volunteers. The stated preference was for master's candidates, though those at the bachelor's level could be considered.
Research Assistant for the Dartmouth Institute for Health Policy and Clinical Practice: This position would entail supporting research, data analysis, and program coordination activities. The expectation was that the candidate would have a bachelor's degree and a background in health policy or public health. The hiring committee could consider experience accrued through internships.
Additional Resources
The New Hampshire Public Health Association is a state professional organization (http://nhpha.org). The NHPHA provides professional development and advocacy.