Public Health Improving Lives in Nevada
For every dollar put toward effective prevention/ public health initiatives, a dollar is saved — the research clearly shows this, according to a white paper by the Nevada Division of Public and Behavioral Health Chronic Disease Prevention and Health Promotion Section.
Prevention of chronic disease is one of the areas of focus of public health. Others include maternal and child services, infectious disease control, environmental safety, and emergency management.
Public health has a role in improving lives — and in making healthcare manageable.
Select a Nevada Public Health Topic:
<!- mfunc feat_school ->
Featured Programs:
Sponsored School(s)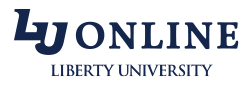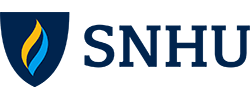 <!- /mfunc feat_school ->
Nevada Public Health Infrastructure
The primary responsibility for Nevada public health falls to the Nevada Division of Public and Behavioral Health (DPBH), a part of the Department of Health and Human Services. The DPBH is comprised of four major divisions or branches:
Community Services
Clinical Services
Regulatory and Planning Services
Administrative Services
The Community Services Branch may be of particular interest to prospective public health professionals. There are three major sections:
Bureau of Behavioral Health Prevention and Treatment
Bureau of Child, Family, and Community Wellness
Office of Public Health Informatics and Epidemiology
Among the programs are the following:
Epidemiology and Laboratory Capacity Program
Healthcare Associated Infection Prevention and Control Program
Spotlight on Chronic Disease Prevention
In recent years, the Chronic Disease Prevention & Health Promotion Section has conducted research and carried out detailed assessments of Nevada health status and health behavior. The Nevada Chronic Disease Prevention and Health Promotion State Plan is in effect from 2012 to 2017. Objectives and strategies are grouped into five categories:
Evaluation and Surveillance
Health Promotion and Education
Policy, System, and Environmental Changes
Clinical, Community and Health Systems
Enhanced State Capacity
The white paper "Public Health Chronic Disease Prevention & Health Promotion in Nevada in the Era of the Affordable Care Act" outlines issues surrounding chronic disease in Nevada and discusses ways to build capacity to combat them (http://dpbh.nv.gov/). Contributors have varied credentials, including Master of Public Health, Master of Public Administration, and Master of Science in Nursing.
The Nevada Public Health Foundation
The Nevada Public Health Foundation is a 501(c )( 3) organization and an affiliate member of the National Network of Health Institutes. The NPHF supports public health in Nevada through health education, training, and technical assistance, and by partnering on initiatives. Projects include the following, among others:
Antibiotic Awareness
Citizen's Public Health Network
Statutory Rape Education Project
Tobacco Prevention and Education
The purpose of the Antibiotic Awareness Program is to decrease antibiotic resistance, in part by reducing unnecessary use of antibiotics.
Public Health Careers
Public health professionals may be employed by a number of organizations, including governmental agencies, healthcare systems, public health institutes, and other nonprofits.
The following are among the recent job postings for public health professionals:
Project Manager/ Health Data Analyst for Universal Health Services: Among the degrees that can be accepted are Bachelor's in Nursing and Master's in Public Health.
Community Programs Coordinator for REMSA: REMSA stated a preference for a bachelor's (or the equivalent) in a field such as public health, social work, or human services.
Population Health Data Scientist for Renown Accountable Care: Here a master's is required, a PhD preferred. Acceptable fields include public health and statistics, among others.
Public Health Preparedness Planner for Marathon Staffing Group: The agency seeks a bachelor's degree in a field such as public health, emergency preparedness, or nursing, as well as a year of experience (or equivalent combinations of education and experience)
State Employment in Public Health
State job classifications are found on the Human Resources Management website (http://hr.nv.gov/Resources/Class_Specifications). There are a number of careers that may be of interest to public health professionals, among them, the following:
Health Program Specialist
Health Resource Analyst
Health Program Manager
Health Facilities Inspector
Health/Human Services Professional Trainee
Health/ Human Services Professional Trainee is an entry-level job classification. The requirement is a bachelor's degree in a related field or two years of "journey level" experience. However, Human Resources notes that some positions do mandate the bachelor's. Public health is among the disciplines that may be considered appropriate; nursing, social work, and early childhood education are among the others.
The general expectation for most of the positions listed is a bachelor's degree and experience. The amount of experience will vary by level. The hiring agency may accept combinations of education and experience that are different than those stated, provided they are determined to be equivalent.
Individuals with specialized training may become Environmental Health Specialists or Disease Control Specialists. Disease Control Specialists carry out epidemiological investigations.
Public Health Degree Programs
According to the Nevada Public Health Foundation, there is a shortage of students pursuing careers in public health (http://www.nevadapublichealthfoundation.org/public-health-in-nevada/careers-in-public-health/).
Students who are residing in Nevada may earn their public health degrees through the University of Nevada in Reno or Las Vegas or through accredited online institutions. MPH is the most common degree option. Students can choose to concentrate their studies in a particular core area such as social and behavioral health or epidemiology. A nationwide search will reveal some very specialized studies from Global Disaster Management & Humanitarian Relief to Population Health Analytics.
Some students pursue dual graduate degrees. In-state options include MPH-MD and MPH-MSN. Other options include MPH/MBA and MPH/MSW.
There are also programs at the bachelor's level. Bachelor's students may select from generalist programs or from a more limited set of specialties.
There are many opportunities to continue one's education. Professionals can pursue post-degree certificates — or even PhDs. Organizations such as the Region IX Western Region Public Health Training Center also offer training.
Additional Resources
Nevada also has many local health departments. One local department, Carson City Health and Human Services, has the distinction of being accredited by the Public Health Accreditation Board.
The Nevada Public Health Association is the state affiliate of the American Public Health Association (http://www.nphaonline.org/). There are two chapters: the Southern Nevada Chapter and the Northern Nevada Chapter. NPHA sponsors an annual conference.