A lot to do in the World of Public Health – And a lot to do to Prepare for an Effective Career
Public health, as defined by the Montana government, is comprised of many entities, including public, private, and voluntary organizations, and even individuals. Montana's Public Health System Improvement Task Force has set some lofty goals. These include building capacity to move from data to action, promoting evidence-based strategies and quality improvement, implementing leadership and workforce development systems, and strengthening local boards. It is the intent to accelerate use of Public Health Accreditation Board standards at the state, local, and tribal levels.
There is a lot to do in the world of public health – and a lot to do to prepare for an effective career.
Select a Montana Public Health Topic:
Montana Public Health Infrastructure
Responsibility for Montana public health falls to the Department of Public Health and Human Services and to a lesser degree to local health agencies. The Public Health and Safety Division is a part of DPHHS.
<!- mfunc feat_school ->
Featured Programs:
Sponsored School(s)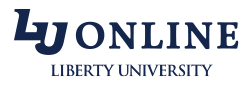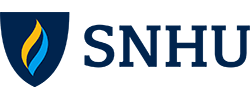 <!- /mfunc feat_school ->
Montana has more than 50 county offices (https://dphhs.mt.gov/publichealth/FCSS/countytribalhealthdepts). Three local health departments are accredited by the Public Health Accreditation Board — arguably an accomplishment for a largely rural state. Nationwide, there are about 130 that hold current accreditation and 147 that are in-process. Montana's accredited departments are located in the more metropolitan areas of the state. Accredited health departments include the Gallatin City-County Health Department in Bozeman, the Missoula City-County Health Department in Missoula, and RiverStone Health in Billings.
Like many states, Montana has a data-driven state health improvement plan "Big Sky. New Horizons. A Healthier Montana: A Plan to Improve the Health of Montanans" describes the plan for 2013 to 2018. The following have been identified as priorities:
Chronic disease
Mothers and children
Behavioral health
Communicable disease
Environmental health and injury prevention
The state's health improvement plan task force is a diverse group with many organizational affiliations. Among them are the following:
Gallatin Mental Health Center
Indian Health Service
Office of Rural Health
Office of Public Instruction
Teton County Health Department
Fort Belknap Tribal Health Department
The State Health Improvement Plan Summary – 2015 provides data and discussion of state progress toward health goals (http://ahealthiermontana.mt.gov/About).
The following are among the current struggles:
The percentage of pregnant women who smoke was 15.8% in 2014: almost one in six. The state is a long way from its target goal.
Only 73% of Montana motor vehicle operators report that they wear seat belts; this percentage hadn't changed appreciably in the approximately two years since the goal was set. One significant factor is that Montana has only a secondary seatbelt law — this means drivers aren't pulled over and ticketed solely because they aren't wearing seatbelts. The strategy includes building a coalition to work toward primary seatbelt policies in local municipalities. Part of the process is gathering data.
Public Health Education and Training
Education and training may take place at the bachelor's, master's, or doctoral level.
Montana has one CEPH-accredited program. It is generalist and available online. The resulting degree is a Master of Public Health. There are many more programs available from online schools around the nation. Concentrations include health promotion and education, epidemiology, and health policy and management (among others).
Wherever the program is housed, it should provide the student with practical opportunities in the form of practicum and/ or internships. Practicums can provide the opportunity to be involved in real-world projects that impact communities of varying sizes. More than one recently advertised project has involved working with rural health departments in the creation of a needs assessment or strategic plan. Potentially, this work may be used as part of the PHAB accreditation-seeking process.
Some practicum opportunities are listed on the website of the Montana Public Health Association (http://www.mtpha.com/page/practicum4).
A CEPH-accredited MPH program will include a culminating experience that may or may not be tied to the practicum experience. It is not uncommon to be required to do an oral defense of one's final project, paper, or portfolio.
Students may bolster their skills (and educational budgets) through participation in service projects. 'No Kid Hungry' is among Montana's Americorps programs.
Public health training is ongoing. Public health workers may receive training through the Region VIII Rocky Mountain Public Health Training Center, a member of the Network of Public Health Training Centers. Part of the mission of the Region VIII Training Center is to provide a platform for sharing best practices. Among the local performance sites are the Montana Office of Rural Health and Area Health Education Centers.
Public Health Career Opportunities
Professionals with public education may take on various roles: administering programs and initiatives, carrying out disease-related research and surveillance activities, designing health promotion materials and programs for various populations, analyzing population-level health data, and making policy recommendations.
The following are Montana career posting from September to October of 2016:
Chief Executive Officer, Healthcare Conversion Foundation: The hiring team is looking for an experienced professional who holds an MPH, MBA, MD or other advanced degree.
Division Administrator – Water Quality Division: Generally speaking, a candidate should have a degree in a field like public health sciences, natural resources, or public or business administration as well as prior management experience.
VOICE Center Prevention/Education Specialist: Master's level education is preferred, though not required. Applicable fields include public health, gender and women's studies, social work, and counseling, among others. Candidates are expected to have experience with the populations served.
Epidemiologist: This position is master's level. The degree should be in a field like epidemiology or statistics. (Epidemiology and biostatistics are sometimes pursued as concentrations in public health degree programs.)
Additional Resources
The Montana Public Health Association is an affiliate of the American Public Health Association (http://www.mtpha.com/?).