Increasing the Number of Bachelor's and Master's Educated Public Health Workers in Missouri
The Missouri State Health Improvement Plan set goals in three areas: health access, modifiable risk factors, and infrastructure. Workforce development is addressed under infrastructure; the goal is to increase the number of bachelor's and master's public health workers who work in Missouri after graduation.
Missouri values public health education — and values those who stay and contribute to the public health system.
Select a Missouri Public Health Topic:
Missouri Public Health Infrastructure
The Missouri Department of Health and Senior Services (DHSS) is the agency with primary responsibility for Missouri public health.
<!- mfunc feat_school ->
Featured Programs:
Sponsored School(s)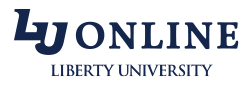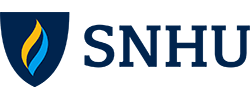 <!- /mfunc feat_school ->
The Missouri Department of Health and Senior Services has carried out extensive assessment and planning activities in recent years. Some of the work was mandated as part of the accreditation process through the Public Health Accreditation Board. DHSS notes that there are some notable organizations behind the push for accreditation: the Centers for Disease Control and the Robert Wood Johnson Foundation.
Missouri's State Health Assessment (SHA) indicated many areas for concern. Missouri tended lower than the national average on health indicators and outcomes and there were disparities between groups within the state. The life expectancy in Missouri is more than year below that of the nation as a whole. The life expectance in the Southeast region is almost two years below that of the state as a whole.
The assessment was comprehensive, taking into account not just health status but factors such as "forces of change". Lack of resources was listed among the areas of concern; interagency collaboration was listed among the areas for opportunity.
The current State Health Improvement Plan is in effect from 2013 to 2018; there were revisions in 2016. One goal is to reduce the number of healthcare quality indicators that are below national benchmarks. Diabetes figures highly among the performance measures for this goal: The rate of diabetes admissions that involve short-term complications and the number that involve uncontrolled diabetes without complications will both be considered. Among the partners for reducing below-standard healthcare quality indicators are Health Literacy Missouri, Missouri HealthNet, and the Missouri Hospital Association.
Among the "modifiable risk factors" were reducing the percentage of people who were exposed to second-hand smoke and using evidence-based strategies to reduce substance abuse. With regard to substance abuse, there are separate performance measures for youth, pregnant women, and the general population.
The Missouri Department of Health and Senior Services did indeed achieve national accreditation. There been a lot of assessment and planning taking place at the local levels, too – and, as of August 2016, there are four PHAB-accredited local health districts in Missouri: the Clay County Public Health Center, the Columbia/Boone County Department of Public Health and Human Services, the Kansas City Missouri Health Department, and the Taney County Health Department.
The Missouri Foundation for Health
The Missouri Foundation for Health is considered a key player; it is noted among the "areas for opportunity" in the SHIP plan.
The Missouri Foundation for Health is more than a foundation in the traditional sense of the word; the organization has taken on roles that go far beyond merely providing funding. The pilot project 'Show Me Healthy Housing' is one of multiple areas of active participation (https://mffh.org/news/partnerships-and-new-strategies-expand-our-show-me-healthy-housing-work/). Show Me Healthy Housing seeks to provide housing and also support individuals with health conditions. The Corporation for Supportive Housing (CSH) has been a partner in the endeavor. The Missouri Foundation notes that supportive housing has been successful in reducing Medicare costs as well as improving health outcomes.
Career Opportunities
The Missouri Foundation for Health is among the organizations that posted a career opportunity in late 2016. The organization sought a Health Policy Analyst. The Foundation for Health stated a preference for candidates with master's degrees in fields that were appropriate to the profession.
Public health professionals are hired by a wide variety of organizations. The following are examples of recent positions that were advertised for professionals with degrees at the master's or bachelor's level:
School District Wellness Coordinator
Public Health Analyst for the Jackson County Health Department
Prevention Specialist for the Minority AIDS Initiative
State-Based Health System Manager for the American Cancer Society
Biostatistician for bioMérieux
A job search also turns up positions for people who might not yet have a degree in hand. One recent job posting was for an 'Oral Health Event Promoter' who would deliver a presentation and distribute consent forms. The candidate would have education at at least the high school level – as well as experience working with children.
Public Health Education
A degree in public health can be an investment in the future – as the Department of Health and Senior Services well knows.
Missouri has a number of programs that are accredited by the Council on Education for Public Health (CEPH).
Programs may be generalist or may include core public health concepts plus additional coursework in a concentration. The following are among the concentrations that can be pursued at the master's level:
Biostatistics
Dental Public Health
Environmental and Occupational Health
Epidemiology
Global Health
Health Policy Analysis
Maternal and Child Health
Students may have the option of pursuing dual public health concentrations. Another option is the dual degree. In this instance, a student earns not only an MPH but another degree such as Master of Social Work, Master of Business Administration, or Master of Public Administration.
Master's students complete a field experience or practicum as part of an accredited program. Online students may have the opportunity to complete practicum experiences in their own communities. Then again, some students opt to complete practicums in distant locales – even international ones!
There are a more limited number of public health programs available at the bachelor's level. Some students complete combined bachelor's and master's programs, completing their education in about five years.
Additional Resources
The Missouri Public Health Association, state affiliate of the American Public Health Association, is an additional resource (http://www.mpha.net). The organization accepts student members.