Public Health Professionals are Helping Mississippi Rise to the Health Care Challenges it Faces
Healthcare in Mississippi — as in other states – is changing. There are new payment models and standards, a growing recognition of the necessity of moving from treatment to prevention, a push toward national accreditation. Mississippi initiated its first statewide health assessment in 2014. The state took stock of its challenges and set goals.
Public health professionals – and leaders – are helping Mississippi rise to the challenge.
Select a Mississippi Public Health Topic:
Mississippi Public Health Infrastructure
The Mississippi State Department of Health (MSDH) is the main governmental agency charged with protecting and promoting health. The MSDH is composed of many smaller units. Among the major divisions are Health Protection, Health Services, Communicable Disease, Health Promotion and Health Equity, and Public Health Field Services.
<!- mfunc feat_school ->
Featured Programs:
Sponsored School(s)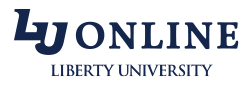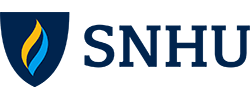 <!- /mfunc feat_school ->
The Office of Health Data and Research is under the banner of Health Services. The Office of Health Data employs epidemiologists and biostaticians, among others. Environmental health is covered under Health Protection while Tobacco Control is under Health Promotion and Health Equity.
The MSDH has set two main goals: 1) to protect state residents from risks and provide them with access and information that will lengthen and increase quality of their lives and 2) to protect public safety. Specific objectives are included in the strategic plan. Among the objectives are reductions of infant morbidity and mortality.
Some actions are an investment in Mississippi's long-term future. The MSDH notes that even with implementation of evidence-based strategy, it will take decades to see a turn-around in chronic disease deaths.
Mississippi Public Health Institutes
Mississippi boasts multiple active public health institutes. The Center for Mississippi Health Policy is an affiliate member of the National Network of Public Health Institutes; the Mississippi Public Health Institute is a provisional member.
The Center for Mississippi Health Policy has created many reports and issue briefs (http://www.mshealthpolicy.com/publications/). Recent ones have focused on early childhood developmental screenings, rural hospitals, and academic health centers.
Public Health Degree Options
Public health degrees may be pursued online or on campus. There are several in-state master's degree options. Students may choose from common concentrations such as epidemiology and biostatistics or health policy and management. They may even choose to earn an MBA in conjunction with an MPH. A nationwide search reveals many specialized concentrations and a number of joint degree options.
Graduate will ultimately be competing with candidates who have different concentrations — and indeed different degrees — but concentration has some bearing on future opportunities. Environmental health positions, for example, expect candidates to have strong backgrounds in the natural sciences. A student will want to consider pre-professional experiences as well as courses. Master's students typically complete a practicum and some type of culminating experience. However, the experiences can be very varied. Students may want to inquire about the options and procedures and about the particular organizations that the school partners with.
Some students intern with the Mississippi State Department of Health; MSDH internships may be in district or county offices or at the main office in Jackson. In order to be eligible to intern with the MSDH, a public health student must be enrolled in a program that is accredited by the Council on Education for Public Health, or CEPH (http://msdh.ms.gov/msdhsite/_static/19,0,123,488.html). CEPH-accredited programs are listed in a nationwide directory.
State Employment
The state also employs a number of full-time public health professionals in specialized positions. Minimum requirements for state positions are described on the site of the Mississippi State Personnel Board. (The hiring agency may, however, consider special requests from applicants who have other qualifications.)
The position of Health Program Specialist is attainable with a bachelor's or master's but an applicant with education at only the bachelor's level will need to demonstrate at least a year of experience. Relevant degrees for Health Program Specialist include public health, health administration, and urban or regional planning, among others.
The position of Health Communication and Education Director requires varying amounts of experience, depending on the candidate's education level. Relevant degrees include health promotion, public health, and community organization.
Other positions may be of interest to public health professionals who have specializations in areas such as epidemiology and biostatistics or environmental health. Mississippi has several classifications for epidemiologists. Epidemiologist Trainee requires either a master's in a relevant field (epidemiology, public health, biostatistics, statistics, health care administration, health planning) or a bachelor's and a year of experience.
An Environmentalist 1 Public Health also requires a degree. Here the hiring agency will look for 16 semester hours of relevant coursework. A wide range of courses are creditable, including bacteriology, dairy science, sanitary analysis, and soils. Both science and public health course need to be directly related to be creditable. The Environmental Health Program Specialist classification will take some experience, even with a master's degree. The requirement for related coursework is also a little higher.
Public Health Employment Options
A late 2016 job search reveals a number of positions which may be of interest to Mississippi public health professionals at the bachelor's and master's levels.
Health Data Analyst for Blue Cross Blue Shield of Mississippi
HEDIS Practice Advisor for HealthCare Support Staffing
Specialist, Community Health Advisor for the American Red Cross
Coach/ Consultant for the Rippel Foundation- ReThink Health Ventures Program
Those just beginning their careers may be interested in service projects through organizations like VISTA. Mississippi VISTA projects include Harvest Against Hunger VISTA and the North Mississippi VISTA Project, among others.
Additional Resources
The Mississippi Public Health Association is the state affiliate of the American Public Health Association. The following are among the sections:
Environmental Health
Epidemiology
Health Administration
Nutrition
Education, policy, and research
The Mississippi Public Health Association also has sections for public health nurses, medical practitioners, social workers, and office professionals.